Aarhus: Hygge and the City
| 18 July 2019 | by Ferenc Szigeti |
When it comes to active citizenship and volunteerism, Denmark hogs more than its share of reputation. As an example, not only is 40% of the country's energy needs now met by wind turbines, but 75% of these are owned by local communities. Activist Selina Juul is recognised for reducing Danish food waste by 20% in just five years. Creating a pop-up mini-library on a street corner, organising swaps with friends or nurturing a spot in an urban garden: "hygge" or cosy well-being, lives on in community-building in Danish cities.
Emblematic of the Danish spirit of cooperation and social cohesion is the northern city of Aarhus. A Nordic educational hub for many years, it has long been in the shadow of Copenhagen, but as Europe's Capital of Culture in 2017, it wrested the opportunity to activate its inner energies.
"Let's Rethink," the adage for 2017, was more than just a theme, it was a mindset for change, innovation and courage, a progressive way of thinking and acting smarter. Residents, students, politicians, civil servants, business communities and peer cities were invited to rethink standard values such as democracy, citizenship, sustainability and diversity. Aarhus offers ground-breaking (at the same time, not too complex) examples of how to create an open framework which allows for the municipality to be constantly challenged by outside parties regarding issues such as innovation and new models of leadership and ownership.
Aarhus is currently rethinking welfare through volunteerism and social action because it believes that active citizens are the key components in rethinking the traditional roles and ideas of welfare.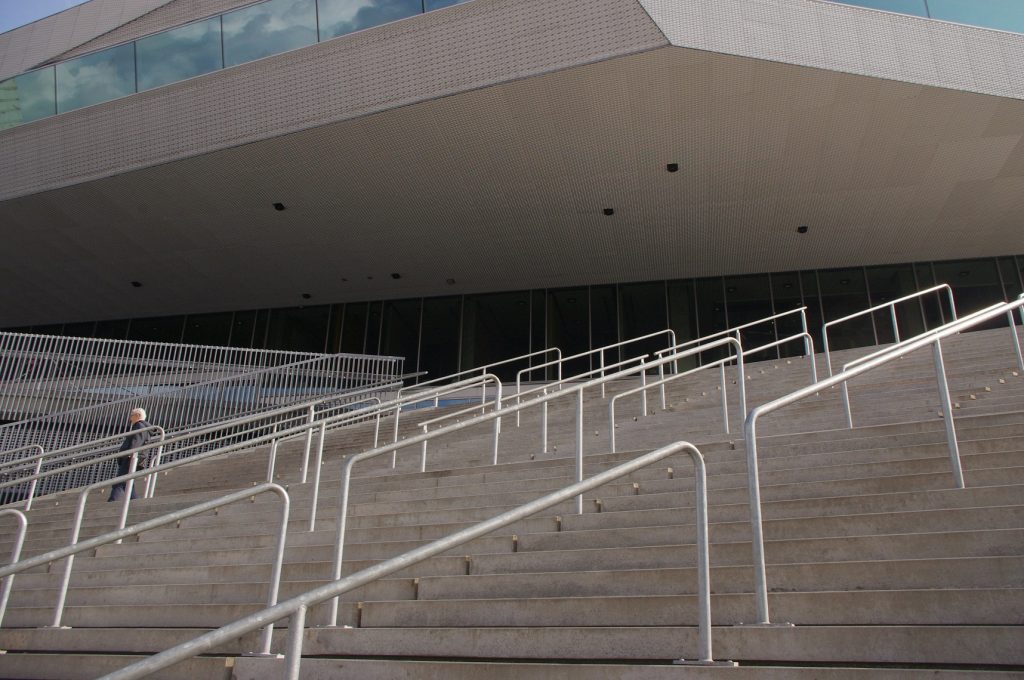 The symbol of Aarhus' visible transition and a powerful example of democratic architecture is DOKK1, Scandinavia's largest public library on its regenerated waterfront, where several leading Danish innovators have also planted their headquarters. And it was the obvious venue for The Centre for Innovation in Aarhus (CFIA) which has become a way to expose municipal staff to innovative approaches regarding public services, putting the citizen, family and community at the centre of policy thinking. A cross between a well-designed training room, a theatre studio and a fab lab, CFIA is funded by a cross-departmental fund and employs four full-time consultants: process facilitators and specialists in design thinking methods.
Five strategic areas were identified by the city for innovation:
Increased self-sufficiency
Promotion of equality
Development and Growth of the city
Prevention and early action
Better quality of life for adults and elderly citizens with disabilities.
These "wicked" problems and other public challenges cut across municipal silos and as such, it was thought best to develop the solutions by bringing stakeholders together across silos in a systematic process facilitated by CFIA involving a cross-departmental innovation network of 30 selected employees housed in temporary office spaces at DOKK1 and its workshop zone.
CFIA applies a design thinking approach focusing on a deep understanding of people when innovating welfare services. In so doing, it brings together political and strategic leadership, professionals, and citizens in the development of solutions and services that create public value and affect both the citizens of Aarhus and the municipality. While aggregating 28 municipal innovation projects already launched to create a stronger foundation of knowledge for future innovation initiatives, CFIA also responds to ongoing challenges that need multi-stakeholder inputs.
As an example, the Center for Urban Development and Mobility in Aarhus wanted to further develop the coastal road that crosses the city by using a new and user-centered approach. CFIA helped to make the issue more user-centered.
When the Cultural Advisor called on CFIA to help open a dynamic cooperation process in the design of a forthcoming cultural policy, the agency sought insight from various political parties on the subject, preparing a "Culture Kit" for each political member of the board of cultural affairs. Members had to visualise and document ideas for themes as well as describe what a good cultural policy in Aarhus would be. At five "conversation salons", NGO representatives, municipal staff from various departments and politicians were invited to discuss agendas such as "Culture as bridge-builder"; "Equal learning communities" and "The city as a cultural element." The rich insights and concrete inputs that the encounters threw up were included in the Cultural Administration's subsequent work on designing the new cultural policy and gave it hands-on experience in involving users in fashioning a policy that was relevant across the municipality.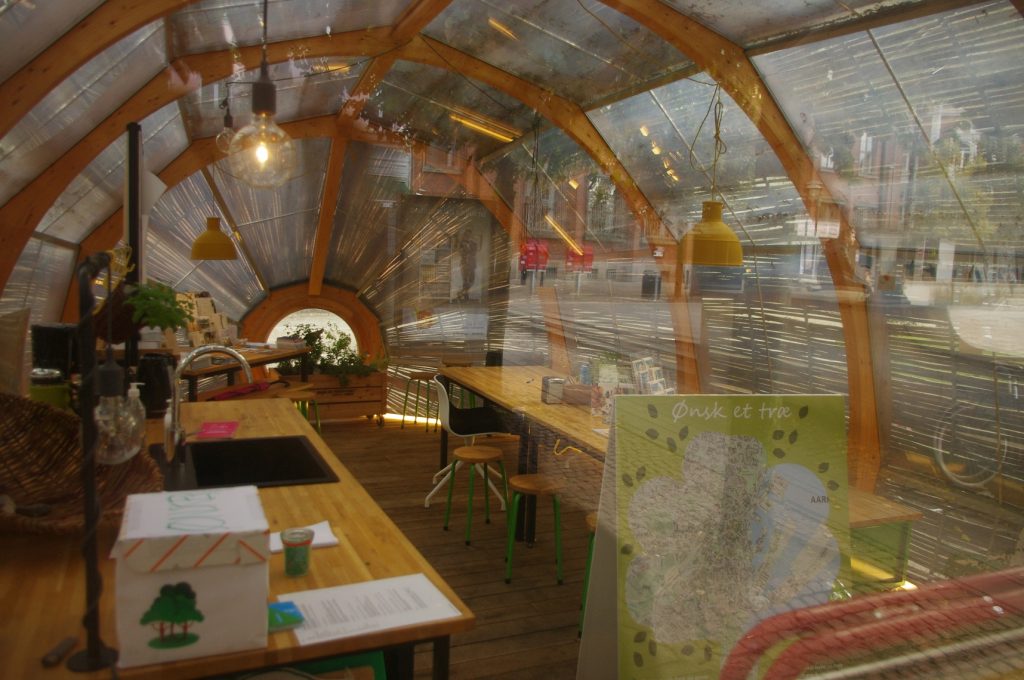 CFIA also gave shape to a political vision to make nursing homes more homely and personal for residents: a place where citizens would want to live out the rest of their lives. CFIA, in collaboration with its initiators, conducted comprehensive field work in the five homes, generating insight into what homeliness can look like. Insights from this first phase were transformed into ideas that the participants tested "at home" in the nursing homes. Ideas were further concretised by employees and management and eventually, each nursing home has developed its own operational plan to help it implement a long list of initiatives which in time should make citizens feel at home in their nursing home.
Active Citizenship Policy
Another simple but revolutionary policy tool in Aarhus is to let the administration be constantly challenged. This is the Active Citizenship Policy. Wicked problems need clumsy solutions, said Keith Grint.
In Aarhus a rather simple tool intends to embed clumsy solutions from the bottom-up. Under the Local Government Act the city established a Citizenship Committee that consisted of eight politicians and eight citizens whose job was to "challenge the municipal practice and inspire a new practice of citizenship." Volunteer citizens were selected through a long process in which different stakeholders organised innovative meetings (dinner parties) outside of the city hall to get new voices on board. Committee members were tasked with things such as: rethinking the roles and responsibilities of politicians, administrators and citizens; and imagining new cooperation models related to welfare and public services to revolutionise communication between politicians and citizens.
The Committee worked as an advisory committee for the council, but the fact that a citizen had been selected as chair and not a politician highlights local politicians' commitment towards the Committee and its work to set up new visions and generate new ideas. The final result of the committee was the creation of the Active Citizenship Policy, a political manifesto, co-created by citizens, businesses, associations, volunteers, municipal employees, educational institutions and politicians in 2014-15 (more than 700 people contributed to the policy). The policy continues to be the foundation for the development of Aarhus and the municipality's welfare services and tasks.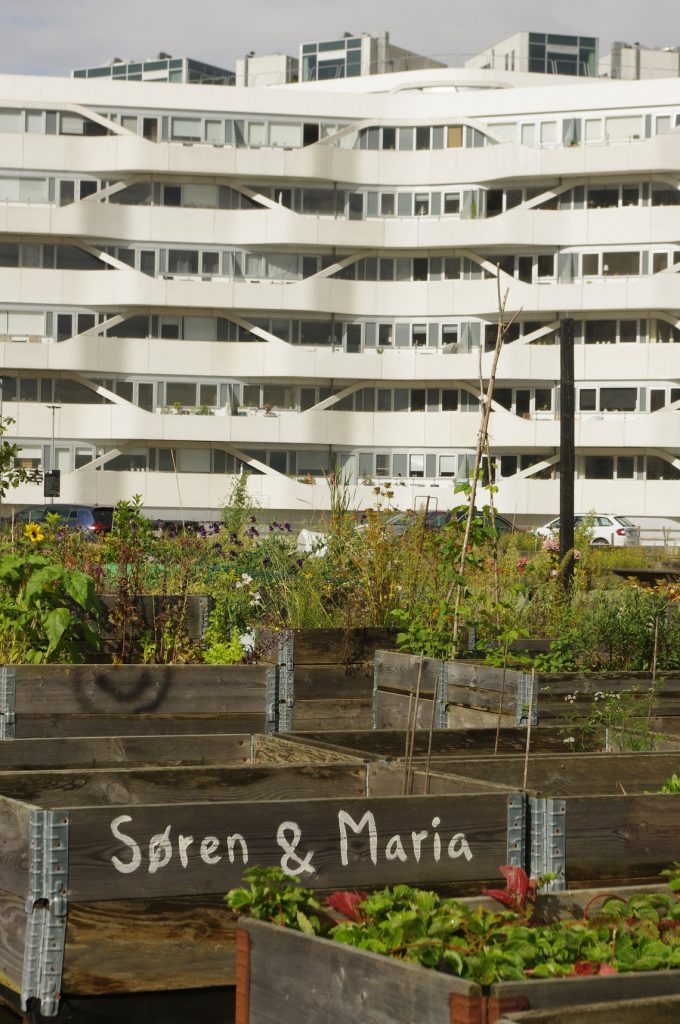 Capital of Volunteering
As the European Capital of Volunteering in 2018, Aarhus also set about rethinking volunteerism. "Public agencies and services really need new paths inspired by residents. So how can we scale up grassroot initiatives, since the question itself is from a headquarters mindset that kills the initiative?" asks Paul Natorp, co-founder of local NGO, Sager der Samler, whose slogan is 'Everyday Activism.'
Besides having innovative local social actions (eg, dumpster-diving café, where people from different backgrounds cook together in a park using food waste; a mentorship programme, Social Health, in which local university students work as bridge builders and help socially-disadvantaged people access health services; and Anaobaba TV, an innovation from local migrants enabling refugee parents living in Denmark to teach their remote family about Danish culture), the operation of this NGO points to some core questions relevant to people-powered services and public service innovation: the need to redefine volunteering in the 21stCentury. Volunteers today are challenged in several ways, including social media: they realise that they might help more people more effectively if they spend the same number of hours as activists, pressuring politicians to change policies. Natorp's vision is to make activists heroes and transform the city as a place for social movements through everyday activism.
Through co-operation with the Nordic City Network, this initiative benefits now political commitment from 18 Nordic Cities. The Nordic City Network will use the project as a platform to bring together politicians, city developers and citizens from throughout the Nordic region, presenting ground-breaking initiatives of the theme 'The City We Want'.
Another example of shared ownership is The Warm Welcome Society, an initiative developed by the non-profit Givisme. Due to its university and substantial number of innovative companies, Aarhus attracts a large number of foreign residents. The Warm Welcome Society seeks to give new citizens the best possible start when establishing a life in Aarhus. This unique concept recognizes the importance of creating a social foundation that enables new citizens to practise and share interests, communities and everyday life. Through eleven themes of interests, new citizens in Aarhus can become acquainted with a wide range of communities that match their interests and hobbies. The activities take place at Vanebrudspalæet, which can be translated into 'the habit-breaking palace'. This odd and inspiring place is a former car repair shop revamped into a magical suitcase that houses all kinds of habit-breaking activities. Vanebrudspalæethas a vibrant and quirky feel that serves as an effective icebreaker and makes the atmosphere warm and welcoming.
The outcome of these habit-breaking sessions is that, instead of just inviting the attendants to the respective local societies, they are required to take ownership by creating the event on Facebook and inviting the other attendants. This underpins the shared responsibility between new citizens and the communities of Aarhus.
Finally, the attendants are incentivised to wrap up an invitation to The Warm Welcome Society and pass it on to a friend, colleague or fellow student. The Warm Welcome Society thus motivates active citizenship and inspires further collaboration and people-powered public services.
In line with the Active Citizenship Policy, a joint community requires joint contribution. The Warm Welcome Society is strongly supported within the City of Aarhus, the business community, institutions of higher education, and of course the local communities. By supporting the Warm Welcome Society, the City of Aarhus contributes to carrying the policy on citizenship into action.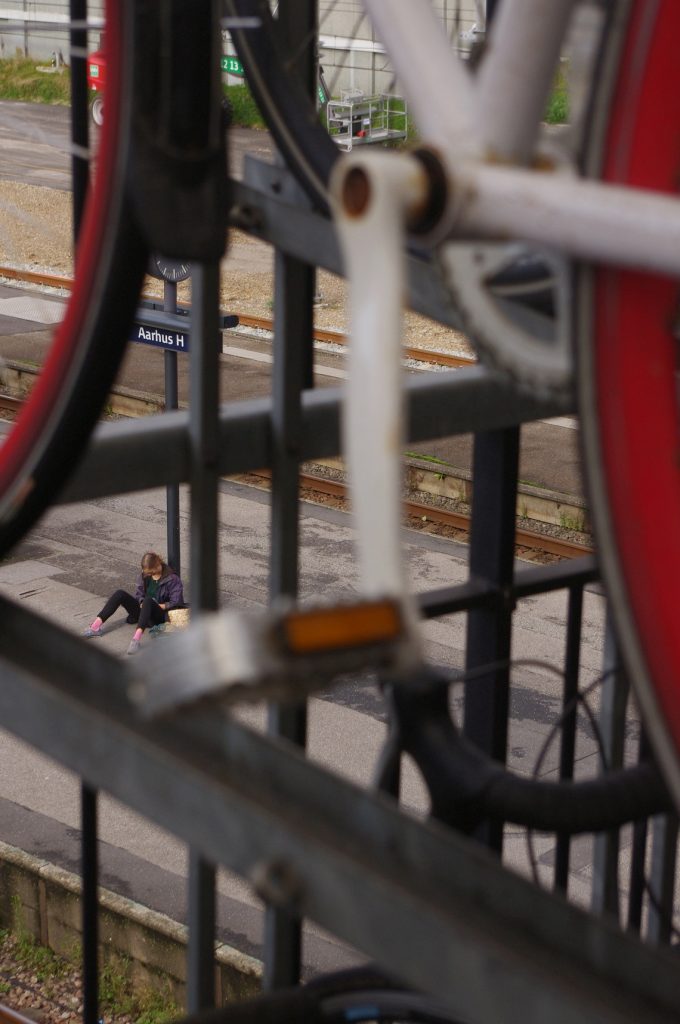 Images by Ferenc Szigeti