The Smart Citizen is a Well-Nourished Citizen
3 August 2017 | by Vineeta Shetty |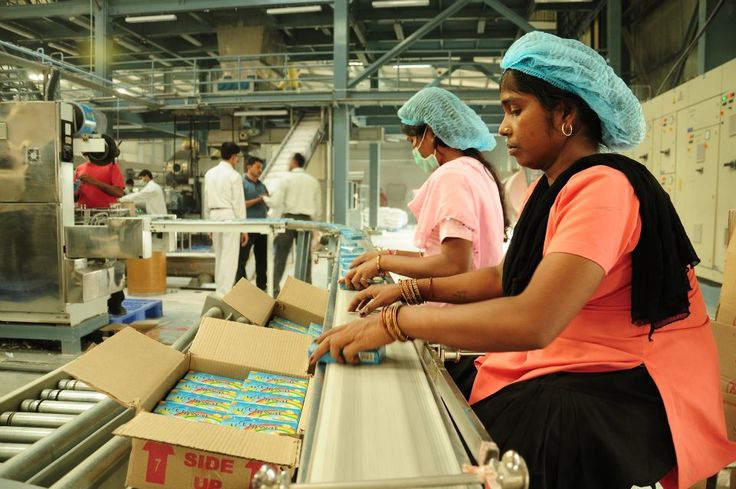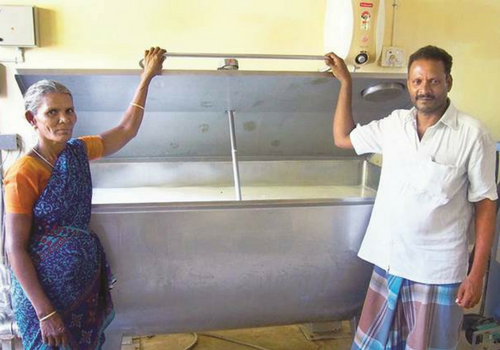 India may have titillated the tastebuds of the Pharaohs of Egypt but continues to be home to a quarter of the world's undernourished people, three times the entire population of France. World Food Programme noted a year ago that while hunger has been dropping at a moderate rate since 1990, "India's economic growth has not been fully translated into higher food consumption, let alone better diets overall, suggesting that the poor and hungry may have failed to benefit much from overall growth."

Among its supreme ironies is that India also offers the largest diversified production base of comestibles: it is a world topper in milk production, 2nd in fruits and vegetables, cereals, grains and fish production, 3rd in eggs and 5th in meat production.

Against the backdrop of widespread undernourishment, India carved a Ministry of Food Processing Industries (MoFPI) out of its Agriculture portfolio three years ago, partly to stem wastage and to remedy storage and distribution practices that keep the bounty of its 127 agro-climactic zones from the mouths of its people.

As an employer of 6,000,000 people, Harsimrat Kaur Badal, Minister for Food Processing Industries, sees her mission as one of moving farmers and food workers out of poverty and into a better life.

India's Ministry of Food Processing Industries believes too little of its food is processed. Less than 2 to 5% of the country's natural produce is processed due to lack of facilities, infrastructure and technology. Thus, the ministry has declared a need for a massive infusion of post-harvest management technology, cold chain infrastructure and refrigerated transport as well as processed produce and brands.

World Food India 2017, planned from November 3 to 5, 2017 in New Delhi, is the official showcase of investment opportunities in India's food processing sector to link India's agri-economy to global value chains. It is also intended to introduce food tech and equipment and strengthen linkages between industry and farmers. With dal and rice diminishing in nutritive value due to overuse of fertilisers, organic and traditional food, as well as nutraceuticals are also recognised as emerging Indian markets.

What's For Lunch?

"Ask not what you can do for your country," Orson Welles famously said. "Ask what's for lunch." Enticingly, at the November event, a Food Street is planned as a wholesome experience zone for visitors, showcasing heritage foods and ancient grains from across India and on the other hand, testing international flavours on the palate of the middle-class Indian. After all, the average Indian spends 40% of his income on food and spending on food is expected to double in the next six years. Master classes, tasting sessions and engagement of rural women entrepreneurs are part of the act.

The government has amended its policy to allow 100% foreign direct investment in food processing and food retail for food produced in India. A special fund of USD 300 million has been created for 42 designated food parks and processing units and food safety standards are gradually being harmonised with international standards, says Shuchita Sonalika, director and head, UK Confederation of Indian Industry. States are also getting into the act with attractive investment policies and harmonising their tax regime.

Italy is the focus country but 20 other countries, including the United Kingdom, are being canvassed to show their wares in the 22,000 sq. metre space. British big boys of food and beverages, such as Unilever, Diageo and Associated British Foods, have already made inroads in India. But UK's Deputy High Commissioner of India to the UK, Dinesh Patnaik, points to a new wave of entrepreneurship in the food and food processing sector and is also keen to support SMEs that need handholding at the event.

Pushing packaged foods is part of the fast-growth, high-profit retail strategy in the sector, displacing by 10% the largely unorganised sector from whom the vast majority of us still buy our greens and fresh produce. But that entails a trail of more disposable food packaging: the urban development ministry's problem no doubt. With foresight, is there an opportunity for India to become a frontrunner in edible and biodegradable packaging?

Cities and Food Security

"There are people in the world so hungry, that God cannot appear to them except in the form of bread," is a quote attributed to Mahatma Gandhi. Little surprise that food production and distribution continues to be jealously guarded by the almighty central government.

As silos go, malnutrition is a Ministry of Health concern. There are signs, however, that states are taking the initiative in addressing food scarcity. The state of Maharashtra's Nutrition Mission has led to a rapid decline in stunting rates. Subsequently, five other states have launched missions based on the Maharashtra model.

Ultimately, however, city dwellers being the major centres of food consumption, it is municipalities that have an important role in shaping the way food is produced, distributed, consumed and disposed. Out of all proportion to the number of megacities in India, where many still tie cloths around their stomachs before going to bed to stave off hunger, no city on the sub-continent has demonstrated even token interest in the Milan Urban Food Policy Pact, which late last year laid out the role of cities as facilitators in food security strategies.

In its craving to be bread and fish basket to the world, World Food India 2017 would be remiss in not sharing its platter with issues of food safety and nutrition, food safety nets like school meals and sustainable access to healthy food.