Mechelen: How a Flemish City Fought Off ISIS Recruiters
| 28 February 2017 | by Preeta Bannerjee |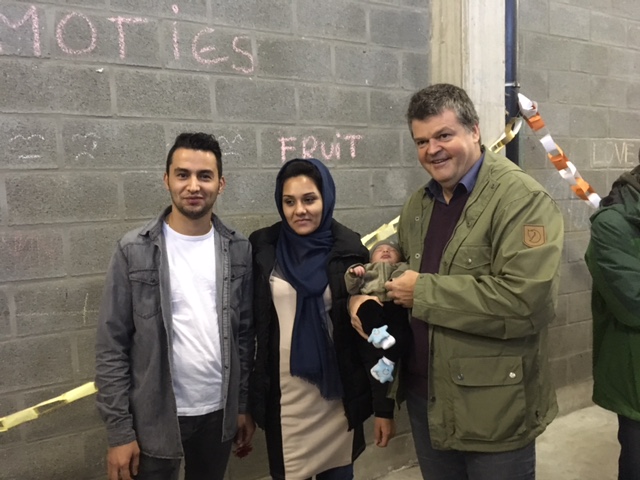 US
President Trump's recent executive order to bar the entry into the US of refugees and immigrants from seven Muslim-majority countries has provoked an outcry. But it's not just Americans who are apprehensive; Europe is being tested from within. Migration, nationalism and terrorism have caused consternation, prompting calls to pull up the drawbridge. The launch of the
Strong Cities Network
is an indicator of the global scale of this pre-occupation.  
One country in particular,
Belgium, made headlines
during 2015-16. Per capita, more young Muslim men from Belgium joined terrorist groups fighting in Syria and Iraq than any other European country. The Brussels suburb of Molenbeek became notorious after several of its residents hatched and perpetrated audacious attacks in Paris and Brussels. A culture of extremism had swayed the youths of the troubled commune. But terrorist recruiters go home empty-handed from the Flemish town of Mechelen.  
Not that radical thought is entirely absent from this town of 86,000 inhabitants, home to a 20 percent Muslim minority. Indeed, it is currently monitoring active cases of radicalisation. Mayor Bart Somers calculates that 25 residents would have left by now to wage jihad in Syria or Iraq based on the regional average. So far, not one has done so. Compare this to the city of Antwerp, hotbed of the outlawed Islamist group Sharia4Belgium, or the town of Vilvoorde, half the size of Mechelen, and source of 28 jihadis. Clearly, Mechelen is doing something right.  
Somers should know. He has just been awarded the biennial
World Mayor Prize
. Hailed for transforming a "rather neglected city into one of the most desirable places in Belgium" and making it a "role model for integration," Somers attributes success to tough policing and outreach. Sixteen years at the city's helm, his priority is preventive action aimed at strengthening social ties; subsidising community programmes; and mobilising schools and police officers to pick up warning signs. Immigrants are recognised here and see themselves as full citizens, noted the jury of the 2016 prize, announced on 14 February 2017.  
Vilvoorde sprang into action in 2014 and adopted Mechelen's approach with a "plan for warmth and safety." It addressed each individual's needs supported by employment officers, imams, social workers and school staff. Two years later, the departures stopped. The district of Molenbeek also is reversing its image in partnership with local organisations.
We need a Minister of Society, who is literally responsible for living together, a minister that forges us together into a community based on similar citizenship. A citizenship that does not require that one should take over the preferences of another, but will impose that everyone respects our basic values. Shared citizenship or inclusive society does not exist if we keep living next to each other instead of together. Such a Minister of Society needs to connect and to prevent that young people grow up in isolation and alienation of our society as it unfortunately occurs in several European big cities nowadays.
Bartolomeus Somers
Mayor of Mechelen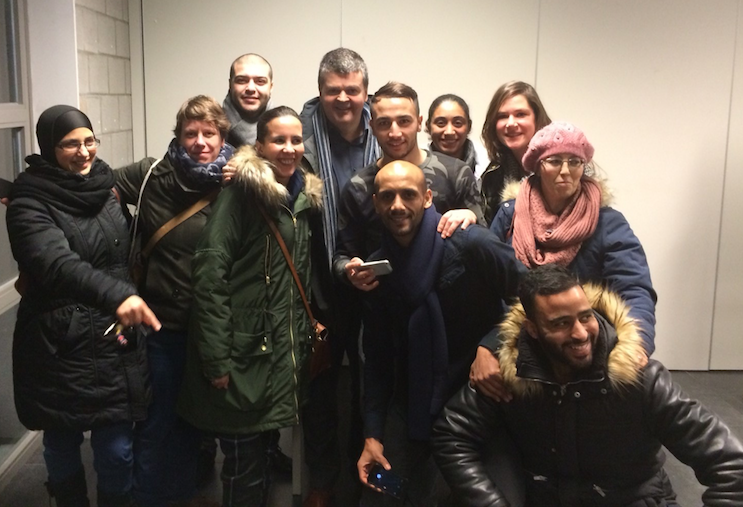 In 2016, the city opened a community centre in the once-volatile district of Oud Oefenplein to help vulnerable individuals, whatever their origins. The centre offers not only social services, but also recreational activities and a cafe. Even the police drop in.
Two youth workers can help children with homework, for example, or organize weekend camps and theatre projects. School dropouts get a helping hand to finish their studies or join one of the city's football clubs. Support is also provided to 15- to 25-year olds who cannot find jobs or need relationship counselling.
Here, Mayor Somers drops in at the ROJM Centre.

Connection: The Recipe for a Strong City
Mechelen's immigrants are mainly of Moroccan descent. Born in Belgium but straddling two worlds, the second and third generations still struggle to fit in. Relations are strained between the Belgian public and immigrant communities after the attacks on Paris and Brussels. Somers believes that to staunch extremist influence, young people must feel that they belong, that they are Europeans and more specifically, Flemish Belgians. "I believe that true social cohesion is only possible if we prevent segregation", the mayor says. "It is not only up to the newcomer to adapt. Everyone has to adapt to the New Normal, to a diverse society. It is the reality of the 21st century."
Urban renewal projects have revitalised run-down neighbourhoods, where affluent young families mingle freely with people of immigrant heritage. "Connection", he says, "is Mechelen's recipe for an inclusive society" and the antidote to alienation.
 
Bringing in the Lone Wolf
Deprivation, social exclusion and a lack of opportunities can fuel crime. After all, the Brussels terrorists were low-level operatives in the criminal economy, and Sharia4Belgium exploited young offenders.
Isolation breeds extremist thought, so that a person is no longer able to function in society. Somers reframes the problem of radicalisation as one of marginalisation, shifting the emphasis to ensuring that youngsters - including a growing number of girls - do not feel disaffected in the first place.

Social workers, together with the legal system, schools, or youth clubs, guide at-risk youths by nurturing individual relationships.

"You have to approach them openly, with respect and without fear. They are masters at reading body language so your attitude has to be honest", says Kris Jannes, neighbourhood manager and prevention counsellor. "Another very important thing is listening to them. To find out the problems and frustrations they're dealing with and how you can cooperate with them to find solutions. It's a matter of being there in flesh and blood," says Jannes. "The challenge is to make them feel part of the community and that means giving them real opportunities to develop as members of the community with rights - but also with duties."

People need spaces where they can develop into resilient citizens and feel they have a stake in society. Youth centres have a strong word-of-mouth effect: problem children or teens will tell their friends about the programme. Jannes says centres like the one in Oud Oefenplein have yielded positive results. A young man he has known for 20 years graduated in social sciences and has been hired to develop outreach work in Brussels.
Ali Ettahari, one of two youth workers at the centre, is an after-school mentor. "I know how kids feel but it's not hopeless. I nudge them in the right direction so that they become well-adjusted adults. They can contribute to society, so I teach them to think positively."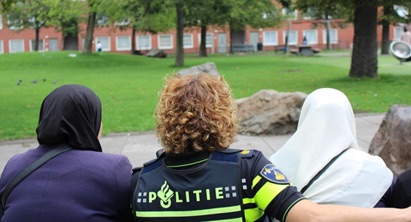 Heavy hand vs. light touch
"Teenagers are searching for their identity, a purpose in life and are sometimes grappling with complex problems. They don't want to follow their parents; they want to go their own way. If someone has come up with a very simple solution for all these problems, tells you who you are, that can appear very attractive", says Rob Out,
OSCE expert consultant on countering terrorism, violent extremism and radicalization
, and member of the Netherlands police force.
Community policing is essential in countering jihadism, but this is not only a police issue, he says. A police officer may detect signs of radicalisation, but there may be little he or she can do. A person may not have broken any law and is entitled to fundamental rights. A teacher, for instance, unlike a police officer, has daily contact with pupils and may be in a much better position to engage constructively with teenagers.
Out was involved in the development of the EU Community Policing Preventing Radicalization and Terrorism programme, which helps police to detect early signs of violent radicalization. The programme trains first-line professionals working in municipalities, prisons and schools to help them understand the process of violent radicalization, the flags and symbols of groups, the characteristics of violent extremist groups, and where to go when they encounter these signs.
The Netherlands is enforcing mandatory training for 34,000 police officers and Antwerp police has trained to 1,800 officers since 2007, 350 in 2016 alone.
The programme has developed a train-the-trainer package and a guide to help them detect tell-tale signs of radicalisation such as changing names, clothing styles, friends, or suddenly quitting school.
Community-wide approaches involve partnerships with city
councils, medical professionals, the public prosecutor, the private sector and others. Information-sharing is important but the police cannot share information with everybody. To enhance coordination and coherence, the Netherlands has set up a "safety house", allowing information exchange to take place on a case-by-case basis on individuals of concern.
Gaining Trust
Trust is built incrementally but shattered in an instant, Rob Out says. The police build trust in "peacetime" so when problems arise, they can work on the basis of reciprocity and openness.  
"Nobody should feel like a snitch. It is everyone's responsibility to safeguard a vulnerable person. You explain what you will do with the information. But there must be law enforcement. You have to draw clear lines."  
When the signs of radicalisation are present, a gentle approach may do the trick. "We must try to find another entry point. Maybe someone has social problems; maybe a mental illness, depression or trauma. You may be able to change one or two factors –find a person a job or give him housing - and win him over," Out says.  
A multi-disciplinary approach creates different points of contact with the person, allowing the authorities to determine how best to provide help. But tough measures are also necessary. "Actions have consequences. They must know that they will be apprehended, brought to justice, prosecuted and go to jail," Out says.  
He cites good practices in Aarhus, Denmark and the Dutch city of Alkmaar, where specially selected and trained mentors are used. Other good examples are the
EXIT programme
in Germany, developed to de-radicalise right-wing extremists and adapted to combat other forms of violent extremism, and the
Sisters against Violent Extremism (SAVE)
network in Vienna, Austria, in which women
persuade youngsters to shun extremist ideologies. Similarly,
Oumnia Works
in The Hague, Netherlands, gives mothers "empowerment training".  
Strong Counter-Narratives
European and global efforts are creating counter-narratives to jihadist propaganda. The EU's Radicalization Awareness Network, together with Google and YouTube, for instance, is successfully preventing terrorist propaganda from circulating on social media. YouTube videos, such as Breaking the ISIS Brand, explain the pitfalls of joining ISIS.  
In Estonia and in Finland, community policing officers have a Facebook page on which they talk to youngsters. In the Netherlands, community policing officers run a Twitter account to encourage communication.  
What can be done once a person has been radicalized? Out cautions that since so-called Islamic State has been losing ground in Iraq and Syria, it has discouraged new recruits. The implications are grave: "We could be seeing more attacks on Europe by radicalized individuals". How communities deal with returnees from conflict zones is also of critical importance. Returning terrorist fighters have seen armed combat and are therefore more battle-hardened.  
Cities need to plan for the influx with heightened vigilance, say some mayors. But in the end, prevention is still better than cure. "For someone who is too far radicalised it is almost impossible to be de-radicalised", Out says.
The best approach in such cases is disengagement, or making sure a person does not act on their beliefs. "You can have ideals but they cannot lead to violence".
"You need to show them that the ISIS narrative is incorrect, by engaging scholars, for example. But there is no need to tackle belief; belief is a right."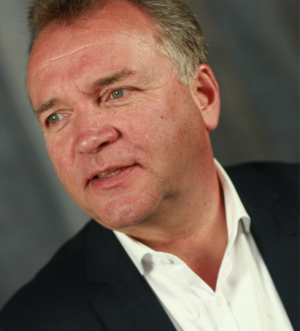 Hope Amid Uncertainty

Suspicion is driving a wedge between Europe's communities. After Brexit, will France, Germany and the Netherlands succumb to the domino effect of populism?

The message of Mechelen is that radicalisation is not inevitable. Yes, malaise exists in some Muslim communities. But firm resolve, adequate resources and good will can do much to prevent the scourge. "We all need to contribute to building a new We-Feeling," says Somers. Above all, a person should feel that the place where he or she lives is more important than fighting for some wrongheaded idea. Mechelen might just offer a model.
Preeta Bannerjee is a freelance writer based in Vienna, Austria. She has over 25 years experience working for the United Nations in New York, Geneva and Vienna, most recently the UN Office on Drugs and Crime. She has covered human rights, drugs, anti-corruption and human trafficking issues.