15 September 2014 | by Vineeta Shetty
US cities perform most strongly in digital security, while Europe struggles, according to the NEC-sponsored Safe Cities Index, released by the Economist Intelligence Unit. The index tracks 50 world cities across four categories: Digital Security, Health Security, Infrastructure Safety and Personal Safety;
The concept of the "smart city" is revolutionising the way in which everything— from transport systems to water and energy—is managed and delivered. At the same time, a growing dependence on digital technology to deliver everyday services brings with it new vulnerabilities.
The report quotes Alan Brill, senior managing director at Kroll and founder of the consultancy's global high-tech investigations practice: "When you think about smart cities, they have the potential of attracting the interest of smart hackers."
Cities need to be particularly vigilant against digital crime when they host large events, such as international sporting events or music festivals in venues where free wi-fi services are vulnerable to attack.
Added vulnerability for cities comes in the increasing reliance on digital technology for running essential urban services, such as traffic management. Wireless-enabled sensors fitted to key infrastructure can generate real-time data that allow municipal authorities to better anticipate and solve road congestion.
Known as the "Internet of things", these new systems are bringing convenience and efficiency to cities. However, with these benefits come risks from hackers, who, if successful in their breaches, could bring city services to a standstill. Mr Brill cites the example of computer-controlled traffic lights. "Imagine if they all went green in both directions," he says. "The question is: are we thinking about the cyber vulnerability of things that have not traditionally been cyber?"
Despite these risks, technology is now playing a greater role in city safety across every category of the EIU Safe Cities Index. As set out in the report, diverse datasets are being called upon for everything from fighting disease to monitoring bridges and anticipating crime.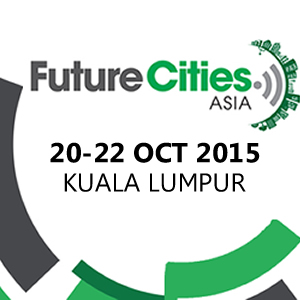 New York is the only US city to make it into the top ten of the overall index (at 10). However, it is third for digital security, with three of the four other US cities in the Index (Los Angeles, San Francisco and Chicago) joining it in the top ten. Meanwhile, European cities perform relatively poorly. London, at 16, is the highest-ranking European entry in the digital security index; Rome is the lowest, at 35.
Leaders in digital security must not overlook real-world risks, the report notes. Los Angeles falls from 6th place in digital security to 23rd
for personal safety. San Francisco suffers
a similar drop, falling from 8th to 21st.
For these cities—both home to high-tech industries—a focus on technology and cyber security does not seem to be matched by success in combating physical crime. Urban safety initiatives need to straddle the digital and physical realms as the divide between them blurs.